THE Arcopal© BRAND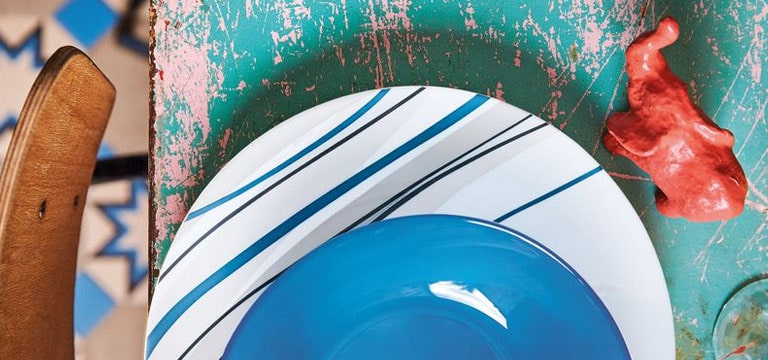 Just one look and the time machine is fired up.
Chic nostalgia: Arcopal still symbolises the years of peace and love, freedom and abandon.
Discover
our latest arrivals !
French Origin Guaranteed
Proud to be made in France.
Arcopal products have "Origine France Garantie" (French Origin Guaranteed) certification.
This label is awarded by PRO FRANCE, an association that groups companies and all players who wish to participate in the voluntary, innovative and transparent certification of the French origin of products. It is the only independent label certifying the origin of a product, regardless of its category.
Opla, a material with numerous advantages
Arcopal collections are especially well suited to families and their everyday needs.
They resist breaking and chipping
Arcopal opal is strengthened by a specific heat treatment known as tempering, making it up to three times more shock-resistant than other materials.
Dishwasher safe
Arcopal opal products retain their decoration and shine day after day, wash after wash


Resistant to high temperature variations
Arcopal opal withstands sudden variations of 135°C: it is safe to transfer products directly from the refrigerator to the microwave oven.
100% hygienic
Arcopal opal is a non-porous material, which prevents bacteria from accumulating in it, making it hygienic and easy to clean.
THE MATERIALS
Glass FINE and 100% HEALTHY
Made of ultra-resistant Opal
Article made of Opal, a glass material that is highly resistant to mechanical and thermal shocks and non-porous.
THE ADVANTAGES OF OUR PRODUCTS
In order to guide you towards the products most adapted to your needs, our packaging has been studied to highlight the advantages of our products. Discover, below, the symbols, which describe the specificities of these products
0% Bacteria
Glass is a 100% non-porous material that prevents the retention of bacteria and unpleasant smells.
Dishwasher-safe item
Item designed to withstand several hundred dishwasher cycles , guaranteeing a long-lasting shine.
Item made in France
This item is manufactured by our experienced collaborators in Arques, in the Pas-de-Calais region.
Suitable for microwave cooking
The materials used are designed to withstand microwave use and distribute the heat efficiently to limit the risk of burns.
Safety glass
Item made of tempered glass, designed to break into small, non-sharp pieces.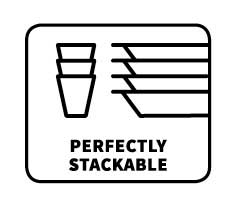 Perfectly stackable item
Item whose design and composition have been studied to make it perfectly stackable and safe.
Résistance thermique
Item made for serving hot drinks. It can resist thermal shocks of up to 275° F.
High shock resistance
Item up to 5 times more resistant than an item that has not undergone any specific treatment process, offering a very high shock resistance.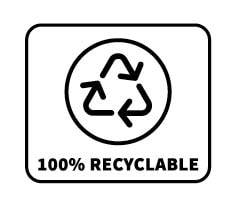 100% recyclable
Item made of 100% recyclable and/or reusable material.