Chef&Sommelier
Champagne glass 21 cl Cocktail
Set of 6
Capacity (cl) :

21

Maximum diameter (mm) :

114

Height (mm) :

179

Net weight (g) :

168

One-piece article :

Yes

Made of Krysta
The Krysta is a high-end lead-free crystal developed by Chef&Sommelier. Ultra transparent and very resistant, it has been designed for intensive use in a professional environment.
A new generation of lead-free crystal 30% more resistant
Dishwasher safe article
A pure and clear sound, just like crystal
---
PRODUCTS ADVANTAGES
Perfectly stackable item
Item whose design and composition have been studied to make it perfectly stackable and safe.
Dishwasher-safe item
Item designed to withstand several hundred dishwasher cycles , guaranteeing a long-lasting shine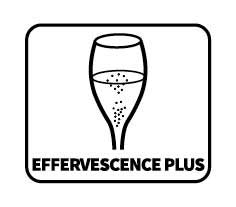 Effervescence Plus Technology
Presence of an enucleation point to ensure an effervescence effect of champagnes or beers in all circumstances.
Tight seal item
Article with a lid whose closing system has been designed to be perfectly leakproof.
Suitable for oven cooking
Item made of a material designed to for traditional oven cooking.
100% recyclable
Item made of 100% recyclable and/or reusable material.
Perfect acoustics
Item made of lead-free crystal with a sound close to that of the finest crystals.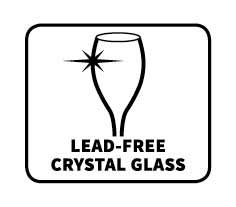 Lead-free crystal
Item made of Cristallin, a lead-free crystal with incomparable brilliance, sound and purity.Item made of Cristallin, a lead-free crystal with incomparable brilliance, sound and purity.
Item made in Europe
This item is manufactured in Europe, in accordance with the standards of the brand.

FEATURES
Brand :

Chef&Sommelier

Collection :

Cocktail

Material :

Crystal glass

Tempered article :

No

Capacity (cl) :

21

Maximum diameter (mm) :

114

Height (mm) :

179

Net weight (g) :

168

Color :

Transparent

Aspect :

Glossy

One-piece article :

Yes

Lid provided :

No

Microwave safe :

No

Oven safe :

Yes

Dishwasher safe :

Yes

Stackable article :

Yes

Country of manufacture :

Slovaquie

SKU :

L3678

EAN Code :

0883314518504

DESCRIPTION
Go for the Champagne glass 21 cl Cocktail, developed by Chef&Sommelier
This champagne glass is perfect for special occasions and celebrations, and will enable everyone to make the most of these festive moments. This glass has been specifically designed to enhance champagne, a special drink if ever there was one, both visually and in terms of the tasting experience. The very high transparency of the glass used enables the champagne bubbles to be seen perfectly, especially as the glass used has been designed to encourage their presence. In addition, the fine rim of the glass puts the champagne directly in contact with the tongue, in order to experience its sparkle and taste nuances to the full.

USE AND CARE INSTRUCTIONS