It's party time
IT'S PARTY
TIME

The art of table decoration

Birthdays, anniversaries, christenings, Mother's Day or Father's Day... There's always an occasion to come together with friends and family for a good meal! To create a trendy table decoration, why not brighten up the traditional sideboard by adding a touch of creativity: a table runner, pretty retro dishes, tealight candles, bouquets of fresh or dried flowers… To avoid the formality of some gatherings, opt for self-service using containers of differing sizes. They are perfect for presenting your savoury or sweet snacks or are an elegant receptacle for punches, juices and flavoured water!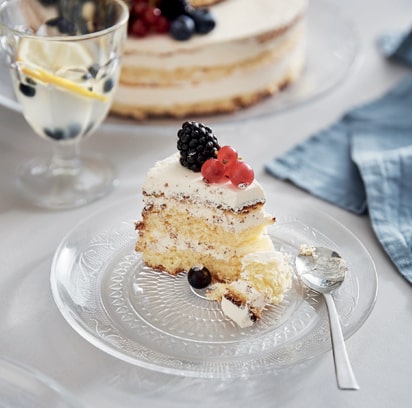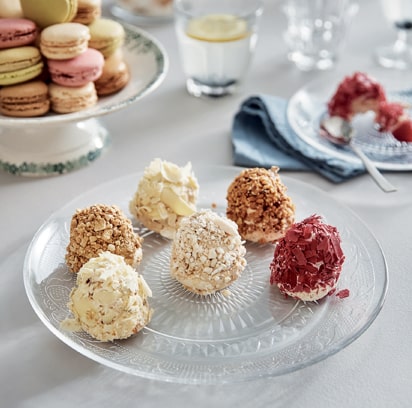 A pretty retro look !
Decoration is one of the most important parts of a party table! Completely transparent, the Sixtine plates and serving dishes will be a charming asset for your celebration. Their textured scrolls add a subtle note of elegance to your table. To enhance this retro-inspired look, Le Verre Français glasses are what you need: made in France, their iconic shape will be admired by guests of all ages! Why not create candy buffet jars? With their deliciously vintage look, the glass Pure Jar Club jars will charm all those with a sweet tooth!
Attention to details
Because no one is exempt from accidents or jostling when serving the cake, it is best to opt for shatter-proof crockery! Made in toughened glass, a material that is both safe and hygienic, Le Verre Français glasses and Sixtine dinner plates are ultra-resistant, and they do not lose their shine, even after many dishwasher cycles. As for the glass Pure Jar Club airtight jars, they will ensure leftovers are stored safely!
OUR SELECTION "PARTY TIME"

The art of table decoration
OTHER INSPIRATIONS ...
Need more ideas ? YOU WILL LOVE !
A decoration for every inspiration
Our clients talk about us