THE Luminarc © BRAND

From classic to contemporary styles, Luminarc decorations and colours will stimulate your creativity every day, and for a long time to come! Subtle colours and simple or more sophisticated decorations are designed to withstand intensive daily use.
Luminarc guarantees healthy and hygienic meals for the whole family: Luminarc colours do not contain lead and are increasingly being made using cadmium-free organic inks.
Discover
our latest arrivals!
French Origin Guaranteed
Proud to be made in France

Luminarc products have "Origine France Garantie" (French Origin Guaranteed) certification.
This label is awarded by PRO FRANCE, an association that groups companies and all players who wish to participate in the voluntary, innovative and transparent certification of the French origin of products. It is the only independent label certifying the origin of a product, regardless of its category.
Glass: BEAUTIFUL AND 100% HEALTHY
Luminarc collections are made of glass, a natural, non-porous material, which is perfectly safe and hygienic.
At Luminarc, you will find various types of glass, each with its own specific advantages and benefits. Luminarc offers the best quality glasses, even at the most affordable prices

QUIT DISPOSABLE, CHOOSE DURABLE
All Luminarc products (excluding accessories made of wood; cork and plastic) are made using a robust, ultra-resistant and hygienic material, namely glass.
Plates, glasses and containers are easy to clean, which prolongs their use and ensures they will last over time.
Luminarc dinnerware and storage containers are neutral. They retain their shape in the microwave oven or dishwasher.
The Luminarc commitment: to offer an alternative to disposable dinnerware by choosing sustainable and safe products, that are both durable and practical, for people who wish to protect the environment and reduce their daily waste.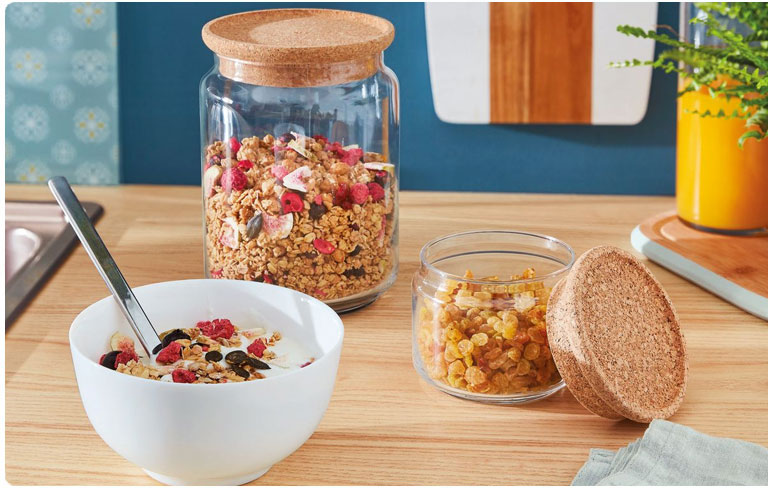 THE MATERIALS
Glass FINE and 100% HEALTHY
Made of ultra-resistant Opal
Article made of Opal, a glass material that is highly resistant to mechanical and thermal shocks and non-porous.
Made of ultra transparent glass
High-end glass, ultra transparent, 0% colouration, 100% purity.
THE ADVANTAGES OF OUR PRODUCTS
In order to guide you towards the products most adapted to your needs, our packaging has been studied to highlight the advantages of our products. Discover, below, the symbols, which describe the specificities of these products
Dishwasher-safe item
Item designed to withstand several hundred dishwasher cycles, guaranteeing a long-lasting shine.
Item made in France
This item is manufactured by our experienced collaborators in Arques, in the Pas-de-Calais region.
Suitable for microwave cooking
The materials used are designed to withstand microwave use and distribute the heat efficiently to limit the risk of burns.
Suitable for oven cooking
Item made of a material designed to for traditional oven cooking.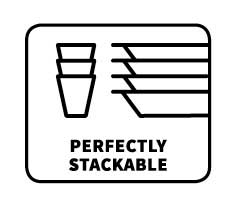 Perfectly stackable item
Item whose design and composition have been studied to make it perfectly stackable and safe.
Safety glass
Item made of tempered glass, designed to break into small, non-sharp pieces.
Résistance thermique
Item made for serving hot drinks. It can resist thermal shocks of up to 275° F.
High shock resistance
Item up to 5 times more resistant than an item that has not undergone any specific treatment process, offering a very high shock resistance.
100% recyclable
Item made of 100% recyclable and/or reusable material.