BYOC: Bring your own container
BYOC
BRING YOUR OWN CONTAINER

Out with single-use, in with reusable containers!

No doubt, you've noticed: at the market, local grocery store, and supermarket, loose foods and bulk buying are appearing. You're wanting to consume more responsibly, eliminate harmful substances and single-use plastics... As consumers our habits are changing! By reducing packaging and waste, bulk buying ensures that the way you shop is more environmentally-friendly. To make a successful transition towards zero waste, glass storage jars will be indispensable!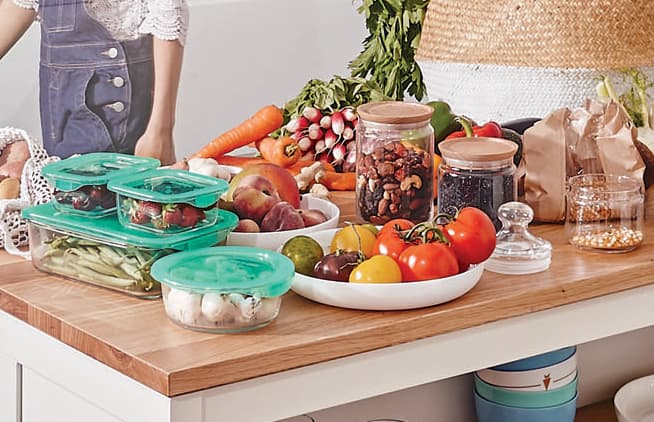 Preserve your flavours
The glass jars from the Pure Jar range preserve the freshness and taste of your dry foodstuffs, while also extending their shelf life. With their stylish and practical wooden or cork lid, these stackable storage jars save a lot of space and can be reused indefinitely. Keep'n Box airtight containers are perfect for storing wet ingredients or cooked food in the refrigerator. Available in different sizes, they are vital for keeping your food fresh!
A healthy and ingenious alternative
An ideal material, both ecologically and economically, glass is natural and 100% recyclable. Thus, Pure Jar storage jars are also very hygienic: food does not stick to their surface, making them extremely easy to clean. Your family's food safety is of course a priority, so the lids of the Keep'n Box storage containers are guaranteed BPA free. And to simplify your life, these toughened glass airtight containers are resistant to knocks and can be taken straight from the microwave to the table and then to the dishwasher!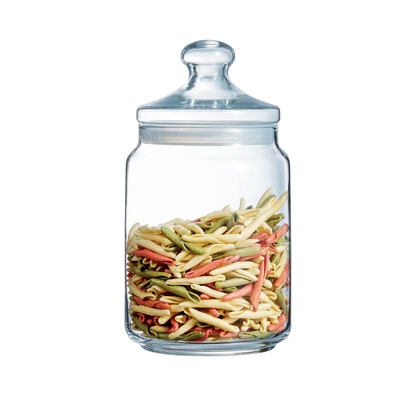 OUR SELECTION "BYOC"

Bring your own container
OTHER INSPIRATIONS...
Need more ideas ? YOU WILL LOVE !
A decoration for every inspiration
Our clients talk about us